If you're a music fan but haven't been up to the second floor of the library in a while, you may want to stop by next time you're here. Our compact disc collection offers something for everyone. Below are a few titles that we find especially interesting but there is much much more where these came from.
A&M Records 50: the Anniversary Collection, by Various Artists

A three-disc, 60-song set that takes the listener through the hits that turned a tiny artist-driven imprint into one of the most important, era-defining names in popular music. This collection features something for everyone, from Burt Bacharach to Barry White to Soundgarden.
Parklive: Live in Hyde Park 12th August, 2012, by Blur

This live double cd set commemorates Blur's reunion show that marked the closing of the London summer Olympics. By most accounts, this show was a huge success that has cemented Blur as a critical and culturally essential part of England's musical history. And to some, this was the best part of the Olympics. Here's a link to the album trailer if you want a quick taste.

Live at the Bowl '68, by The Doors

wo years after the Beatles rolled out the hits for the final time further up the West Coast at Candlestick Park -- and over a year into a Rolling Stones touring hiatus -- the Doors played a set at the Hollywood Bowl that is widely regarded to be their finest ever captured. it's clear from this recording that they were keen to impress the 18,000 people who filled the Bowl on July 5, 1968. It's a tight, musically impressive, well-paced set that falls at that sweet spot in the Doors' career, between the laid-back hesitancy of early club performances and the often overblown, strident, and bluesy improvisation of later gigs. It is also a bit of a technical marvel. This restoration makes dramatic improvement audio quality,and has made previously unreleased songs from the performance available for the first time. Technical glitches had prevented three songs from being included in previous versions, but thanks to the restoration process, the concert can now be seen in its entirety, complete with the previously missing performances of "Hello, I Love You," "Caravan" and "The WASP (Texas Radio And The Big Beat).
Trouble Man, by Marvin Gaye

A funky blacksploitation soundtrack from 1972, conceived and composed by Marvin himself and served up with some occasional vocals that work beautifully with the album's cool instrumental grooves. It's Gaye's only soundtrack and film score and shouldn't be missed.
Bop! Bang! Boom!, by Grant Geissman

Grant Geissman's lengthy career as a guitarist and composer started in the early '70s. His résumé includes the guitar solo on flugelhornist Chuck Mangione's 1978 hit single "Feels So Good," a discography of around 15 albums as leader and compositions for TV such as the theme for the CBS comedy Two And A Half Men. Bop! Bang! Boom! is the final installment of a trilogy. It features a strong core band plus guest appearances from Geismann's friends and colleagues including saxophonist Tom Scott, guitarists Larry Carlton and Albert Lee, and Brian Wilson collaborator Van Dyke Parks, on accordion and runs the stylistic gamut from Latin and bebop to blues.
Palindrome Hunches, by Neil Halstead

This is the perfect dreary weather album. These songs are so quiet and beautiful that it makes me want to put on a big rumpled sweater and give everyone a hug.This record was was recorded live in a weekend at a music room in a UK primary school and it has that cozy feeling. With more than just a nod to the legendary Nick Drake, former Mojave 3 and Slowdive leader Halstead has made a record that is just the most recent in a long line of brilliant traditional British folk music.
The Gift, Deluxe edition, by The Jam

It's true that the band weren't quite up to the top of their game by the time this, their final record, came around but it's also true that even a less than perfect record by The Jam was still better than %90 of most other records. Originally released in March of 1982, it found the band moving further towards the R&B sound that they had been dabbling in since their early records. This 30th anniversary 2cd edition features the original album plus rounds up non-album tracks of the period, including the 12-inch version of Precious and the swansong Beat Surrender EP. It also includes some demo recordings of several songs from the album. And, if that isn't enough for you, there is also a "super deluxe" edition, which features 3 cd's, 1 DVD and a few other things.
The Complete Studio Recordings, by Roxy Music

Whether you are new to Roxy Music or just want to re-visit their work, this 10 cd is a good place to visit. Includes each of the eight Roxy Music studio albums released in the ten year period of 1972-1982, on CD plus two discs of bonus tracks containing tracks previously unavailable on CD. Each album has been taken back to its original form. They are housed in a swanky black box that will probably look awesome in your apartment.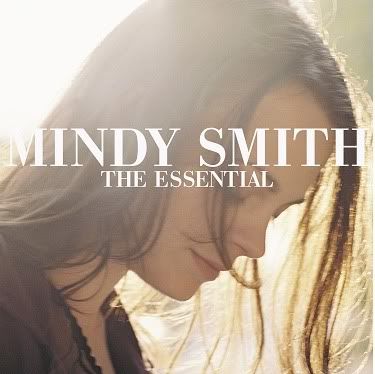 The Essential, by Mindy Smith

Best of collection from the critically acclaimed singer-songwriter Mindy Smith featuring songs from three of her Vanguard Records studio albums.
Listening to the music of Mindy Smith, you get the sense that this is a woman who has been well prepared for adversity or at least has found a way to deal with it when it arises. As the thirteen songs on this collection reveal, ever since the release of her auspicious 2004 debut album, One Moment More, Smith has fearlessly put herself on the line in her writing, confronting her questions and troubles with songs that are impeccably crafted and indelibly intimate. From the liner notes by Alan Light
Bish Bosch, by Scott Walker

This is not for the meek of heart. A troubling, disturbing but brilliant album that could only come from the mind of Scott Walker. It features drums and guitars and other passing references to rock music, but its deepest roots are in the dissonant, turn-of-the century compositions by Stravinsky, Schoenberg, Webern, and Berg, with a dash of Kurt Weill thrown in for good measure. Don't try this at home, kids.