It's been a busy year but our ever vigilant staff have still managed to do some reading, viewing and listening. Here are their favorite things from 2013. Once again, it's an interesting and eclectic list and long one. You might want to settle in.
Kate's List
Fiction
Crazy Rich Asians, by Kevin Kwan








The Expats, by Chris Pavone








Night Film, by Marisha Pessl








The Other Typist, by Suzanne Rindell
Cookbooks
Balaboosta: bold Mediterranean recipes to feed the people you love , by Einat Admony with Joel Chasnoff and Dhale Pomes








Keepers: two home cooks share their tried-and-true weeknight recipes and the secrets to happiness in the kitchen , by Kathy Brennan & Caroline Campion







Grand Forks: A history of American dining in 128 reviews , by Marilyn Hagerty
Barbara's Pick
Hologram for the King, by Dave Eggers

I was already a Dave Eggers fan after reading What is the What and Zeitoun, the first a fictional account of the lost boys of Sudan and the second a non-fiction account of one man's struggle against injustice following Hurricane Katrina's devastation of New Orleans. Hologram for the King is powerful existential fiction that reminded me most of Waiting for Godot. It's a moving account of the helpless efforts of a US businessman who waits every day in an appointed tent to sell his product to a growing Saudi Arabian city. The deal would help him stave off personal bankruptcy and pay for his daughters tuition during the Great Recession.
Karen's List
Most of the books I've read and would recommend for 2013 have already ended up on other "Best of..." lists. They include:
Life After Life, by Kate Atkinson







The Signature of All Things, by Elizabeth Gilbert







The Lowland, by Jhumpa Lahiri

Love, Dishonor, Marry, Die, Cherish, Perish , by David Rakoff





A couple of others that may not have been on such lists are:
Blue Plate Special: an autobiography of my appetites, by Kate Christensen

The author of a number of books of fiction takes an honest look at her own life and appetites.



Coming Clean, by Kimberly Rae Miller

The story of surviving a childhood with two extreme hoarders as her parents.
Robin's List
The Husband's Secret, by Liane Moriarty







Orphan Train, by Christina Baker Kline







The Silent Wife, by A.S.A. Harrison







The Son, by Philipp Meyer
David's List
Chicago Moves, by Gaudete Brass Quintet

The Gaudete Brass Quintet performs consistently intriguing, often fascinating works by seven contemporary American composers.
Legends Live: Dizzy Gillespie Quintet, by Dizzy Gillespie Quintet

Maestro Gillespie at the top of his game leads a quintet featuring exemplary work by pianist Lalo Schifrin, drummer Mel Lewis, and saxophonist Leo Wright. Recorded in Frankfurt in 1961.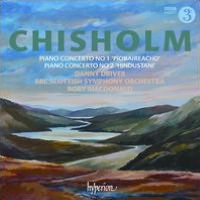 Piano Concerto o. 1: "Pìobaireachd"; Piano concerto no. 2 : "Hindustani", by Erik Chisholm

Both of Scottish composer Erik Chisholm (1904-1965)'s piano concerti are here. The first is redolent of Scotland, the locale which inspired its creation. Pianist Danny Driver and the BBC Scottish Symphony Orchestra perform this lovely and accessible music with sensitivity and brio. The second work is in a more challenging harmonic idiom, deriving from Indian raga forms, but played with no less commitment.

Überjam Deux , by John Scofield

Jazz guitarist John Scofield is at his funkiest here.
Nancy's Pick
Diary of a Provincial Lady, by E.M. Delafield

Life in a small English village with two children, a husband, a governess/nursery maid, and a not very stable staff, is portrayed in a rather tongue-in-cheek manner, using asides to herself, in this fictional diary. Her comments on herself and her friends and neighbors (not always the same) are lighthearted and amusing.
Stephen's List
Books

The Goldfinch, by Donna Tartt

Not a very original choice, I know but this is a remarkable novel. It's nearly 800 pages but reads like its 200; there's never a dull moment. Let's hope nobody tries to make it into a movie.
Punk 45: the singles cover art of punk 1975-80 , edited by Jon Savage and Stuart Baker

There has been quite a few books about the history of punk rock published in the past few years. This one is the best. It features the original full-size singles cover art of hundreds of punk bands with details and commentary, plus interviews with the tastemakers of the time, Richard Hell, Geoff Travis (Rough Trade Records), Peter Saville (Factory Records). It's beautifully designed, like many of the records discussed within. A great coffee table book for the aging hipster. To coincide in with the book, Soul Jazz Records has also released this, the first in a series.
CD's
Light Up Gold, by Parquet Courts

I especially love how Parquet Courts seem to be in a such a hurry. Light Up Gold features 15 songs in 33 minutes. The band careens their way through the post-punk landscape, throwing nods at The Fall, The Undertones and The Fire Engines among others. With barely a gap between songs, the record leaves you smiling and little bit breathless.

First Issue, by Public Image, Ltd

A very welcome and overdue re-issue of Public Image Ltd. debut record, which many credit as the first post-punk record.Finished with the circus that was the Sex Pistols, John Lydon gathered up an incredible band and released this record full of abrasive, angry and, at times, funky songs. Among the first records to incorporate dub into their sound, "First Issue" changed the playing field for all that came after. This still sounds as great as the first time I heard it.

World Psychedelic Classics 5: Who Is William Onyeabor?, by William Onyeabor

This is the first time a record label has successfully licensed the music of William Onyeabor, the mysterious widely bootlegged Nigerian artist/producer. A fascinating person, Onyeabor released eight much sought after lp's between 1977 and 1985. This collection features songs from these records. The songs, mostly extended call-and-response disco-funk jams driven by the space-age sound of synthesizers and drum machines are filtered through Onyeabor's unique worldview and are like nothing you've heard before.

Michele's List
Non-Fiction
Going Clear: Scientology, Hollywood, and the prison of belief , by Lawrence Wright
Fiction
Light Years, by James Salter
DVD's





The Bling Ring, directed by Sofia Coppola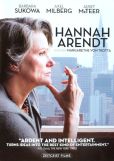 Hannah Arendt, directed by Margarethe von Trotta

Carl's Pick's

When I looked back at the books and DVDs I reviewed for the Staff Picks, I was amazed at how many I really enjoyed this year. It's not like I intentionally picked out most of these titles: it was more just "dumb luck". I tried to look at one DVD and one book each month. I read "Mick Jagger" by Philip Norman and "Life" by Keith Richards with James Fox. Although "Mick Jaggar" was interesting, "Life" was far and away the better book. It was more honest, delving into real life of the Rolling Stones. I believe the book was more honest about the relationships between the group and their entourage. "Life" is about 3 times longer, but well worth the time investment. Selecting my favorite DVD was undoubtedly the hardest decision! I viewed "Forgotten", "Cosmopolis", "Lawless" and "Looper". I also looked at "Rubber", the story of an abandoned tire that terrorizes a town. You can put this right up there with "The Attack of the Killer Tomatoes" and "Surf Nazis Must Die". (I'm sure it has its own cult following!) The DVD that really blew me away was "War Horse". It's the story of a boy who is separated from his horse at the beginning of World War I. The horse is requisitioned for the British military. Through circumstance, he ends up working for the Germans until he is freed to try and find his way home. I could almost read the horse's mind as he encountered each new adventure. The plot was strong, the special effects were mind-boggling and the acting was superb.

Everett's List

Graphic Novels

The Children of Palomar, by Gilbert Hernandez

I have never been the biggest fan of Hernandez's work, but this year he hit a grand slam with three excellent graphic novels, The Children of Palomar, Julio's Day and Marble Season. All are imbedded with his usual spirited doses of magical realism, but he avoids the excesses of past work with focused, humane and relatable stories.
CD's
Ensemble Pearl, by Ensemble Pearl

Past meetings between like-minded Japanese sludge/noise rockers Boris and drone metalers Sunn O))) have sounded like a too-clean mix of their respective elements, but Ensemble Pearl transcend those boundaries. Charging forward like an unholy concoction of Glenn Branca, Ennio Morricone and Morton Feldman, the Ensemble keeps things varied and grounded within their low frequency sound world

The Art of David Tudor, by David Tudor

The New World Records label has done an incredible job of late by compiling the classic works of American avant garde composers. This collection of Tudor's recordings stands tall along with the label's Alvin Curran and M.E.V. retrospectives. Tudor is well known for his collaborations with John Cage, but his early pre-computer work with electronics is still cutting edge, freely venturing into fields of musique concrete, systems music, noise and improvisation.
DVD's
Only God Forgives, directed by Nicolas Winding Refn

If you were expecting Drive Part Two, then don't even bother watching this. But if you are a fan of director Nicolas Winding Refn, then you will find much to love here. While Valhalla Rising was Refn's take on the Viking movie genre, Only God Forgives is his homage to Asian action cinema- except he left the action by the wayside. The anticlimactic fight scene between Ryan Gosling and the "devil" is a highlight of a film which defies expectations at every turn, instead focusing on atmosphere and a strong oedipal theme.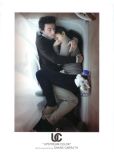 Upstream Color, directed by Shane Carruth

Director Shane Carruth is known for films which tackle "big ideas," but with Upstream Color he truly outdoes himself. For the first thirty minutes or so you may struggle to understand exactly what it is you are watching, but by all means stick it out until the end. You are essentially following the peculiar life cycle of a parasitic organism, but along the way Carruth exploits our own modern anxieties about food tampering, identity theft, medicine, Wall Street high jinks and basic human connection. He does not succeed 100% of the time, but rarely do directors take on this much and produce such mind-blowing results.
Ed's List
Books
Archie Meets Nero Wolfe: a prequel to Rex Stout's Nero Wolfe mysteries , by Robert Goldsborough








Ask Not: Nathan Heller Mystery , by Max Collins








The Beatles: all these years, by Mark Lewisohn




Complex 90: a Mike Hammer mystery, by Mickey Spillane and Max Allan Collins








The Long War: a Long Earth novel , by Terry Pratchett and Stephen Baxter








The Ocean at the End of the Lane , by Neil Gaiman








The Reason I Jump: the inner voice of a thirteen-year-old boy with autism , by Naoki Higashida







Sylo, by D.J. MacHale



Harlan Ellison's 7 Against Chaos, by Harlan Ellison & Paul Chadwick








The Simon & Kirby Library: Science Fiction , by Joe Simon and Jack Kirby
CD's




Another Self Portrait: (1969-1971), by Bob Dylan








Live at the BBC, volume 2, On Air , by The Beatles









Magna Carta Holy Grail, by Jay Z




Wise Up Ghost: and other songs, by Elvis Costello and the Roots







Yeezus, by Kanye West

DVD's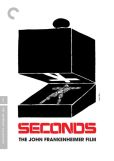 Seconds, directed by John Frankenheimer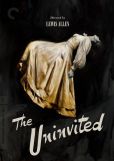 The Uninvited, directed by Lewis Allen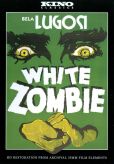 White Zombie, directed by Victor Halperin

Roy's Picks





The English Girl: a Gabriel Allon novel , by Daniel Silva

The latest in the Silva's political thriller series featuring Gabriel Allon, The English Girl, released in 2013, shows why Silva's books have become so widely read. After the disappearance of an English girl vacationing on the island of Corsica, Allon becomes involved in the attempt to find her before she is killed. As usual with Allon, he becomes involved in political intrigues and the reader is given yet another entertaining and interesting tale of adventure from Daniel Silva. For those who have not read a book in the Gabriel Allon series, perhaps it is best to start with Silva's first Allon book, The Kill Artist. Silva often refers to other adventures Allon has had in his books and that adds to the fun and enjoyment of his writing.

The Genius of Venice: Piazza San Marco and the making of the Republic , by Dial Parrott

For anyone who has been to the intriguingly wonderful city of Venice or has any interest in going, this terrifically interesting book is a real treat. Filled with beautiful photographs, Parrott traces the origins of Venice, which is a remarkable tale unto itself. Early settlers and builders of Venice, determined to create a city safe from invasion of nomadic tribes from the mainland, created an incredible city on islands in a lagoon. The text gives a history as to how this unique city surrounded by water became a world power in medieval times. The Genius of Venice is a great 2013 book.